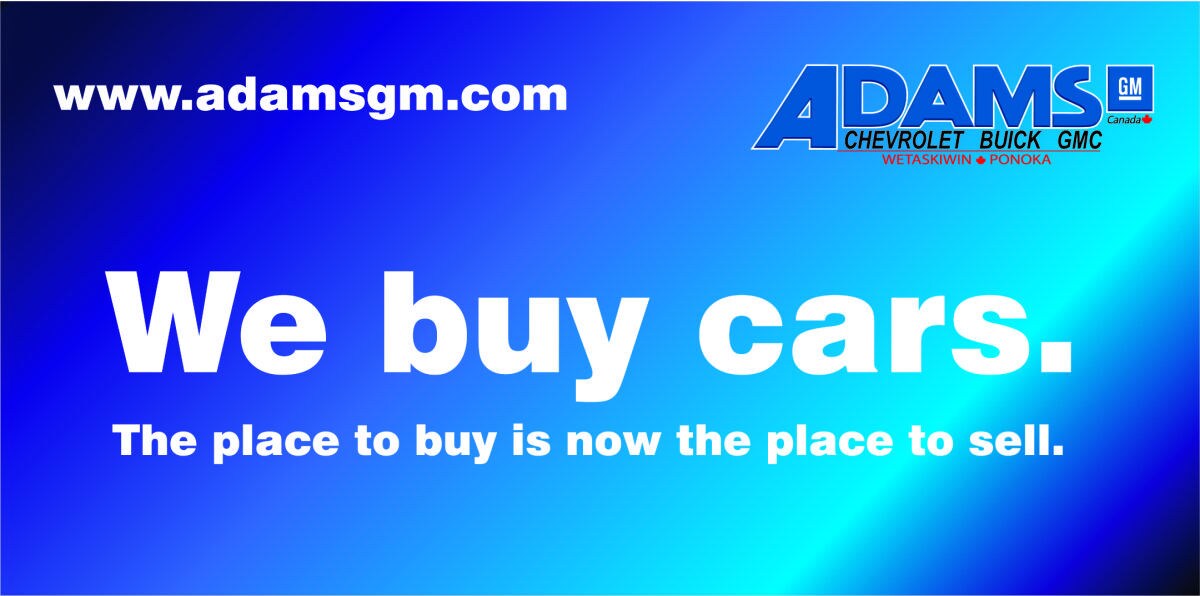 At Adams Chevrolet, we sell a wide variety of vehicles, and we are always looking for inventory.  No matter your car's age, mileage, or condition we are interested in your vehicle.  No appointment necessary, and the appraisal is free. 

Currently, we are in the market for vehicles under $10,000.
The appraisal process is fast and easy
There is no obligation for you to purchase a vehicle from us if you sell to us
Our professional appraisers will provide you with a written offer that is valid for 7 days
You will receive your payment quickly with no hassle
Our process is transparent and contains no trick or gimmicks



Click
here
  to submit your appraisal form.